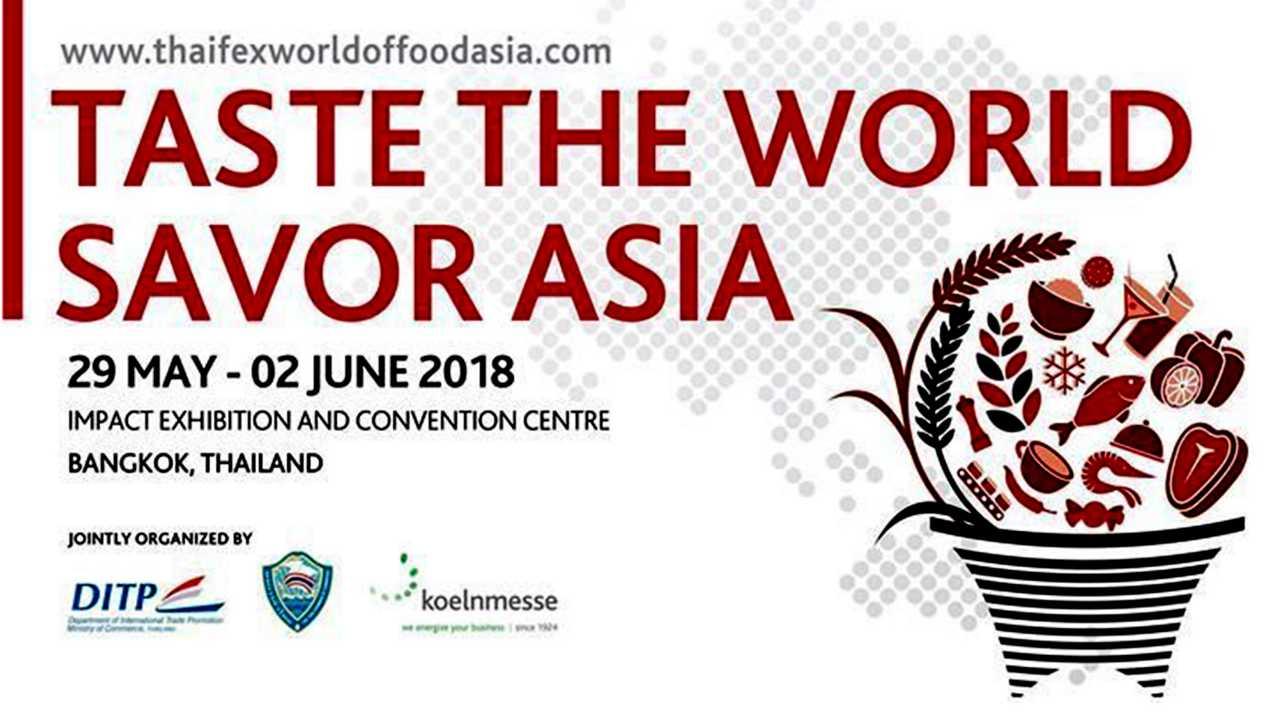 Trade Fair Overview
The 15th and largest edition of THAIFEX-World of Food Asia came to a close on Saturday, 02 June 2018, after five action-packed days on the show floor. A total of 13,110 international trade visitors from over 150 countries were present at the region's largest dedicated F&B trade show, representing a 9.4% growth from the 2017 edition and surpassing all of the show's previous records. This brought the total trade visitor count to a whopping 62,039 – a 12.6% increase from the previous show, surpassing the expected number of 60,000, and the largest visitorship at THAIFEX World of Food Asia to date.
An impactful platform that showcased the synergistic partnership between the government and private sector to address growing F&B demands and concerns in Asia, THAIFEX-World of Food Asia is jointly organized by Koelnmesse Pte Ltd, the Department of International Trade Promotion, and the Thai Chamber of Commerce. "The potential of ASEAN is tremendous. We've been recording strong double digit growth since 2014, in conjunction with the establishment of the ASEAN Economic Community. In fact, we have been adding an average of 10,000 sqm to the show every year since then, and we've even carved out an additional two trade days this year to better facilitate business exchange," said Mathias Kuepper, Managing Director, Koelnmesse. "This year's record breaking figures are a testament to the attractiveness of the ASEAN F&B market, and we'd like to give our heartfelt gratitude to all exhibitors, buyers, and visitors for their constant support."
THAIFEX-World of Food Asia 2018 played host to 2,537 exhibitors, recording a remarkable 17% increase from the previous year, attesting to the increasing importance of the ASEAN region to the F&B industry. Representatives from countries such as Argentina, Belgium, Germany, Japan, South Korea, the Philippines, and Vietnam held a strong presence at the show, with international exhibitor numbers on par with local exhibitors for the second year running.